Yesterday was our annual "Holiday Party"...suffice it to say, it was the best one out off all the 3 years that i've been at this firm. Wanna know why? It started when I got there. My co-worker/friend Christian is leaving in a few weeks and all he said was....Christian's gonna get drunk, and yes, Christian got drunk--and so did the rest of us. This is how it started...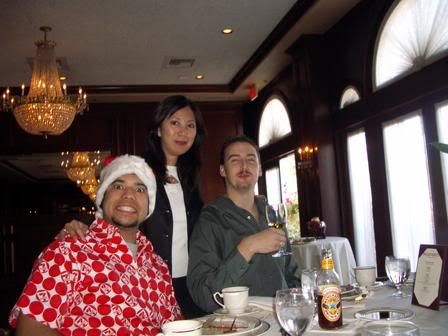 Would you like to see more?
*click* *click*
So yes, our table was the loudest, and the partners were worried about us. Christian fell like 3 or 4 times (of course trying to pick up Laura), ima miss that boy. For my last "Holiday Party" with TSMP this was the funnest (everone thanked us too). I would say more, but I need to go back to bed...i'm still feelin the alcohol. Enjoy the pics! Happy Holidays!